Fort Lauderdale Booze cruise
---
Fort Lauderdale Party Boat
Looking for a fun and engaging booze cruise in Fort Lauderdale? You have plenty of opportunities to party that await you on our one of a kind party boats!
We now have two party boats for you to choose from! Pick from our standard cycleboat cruise (no you don't have to pedal) or our brand new "standard" party boat with no paddle for longer (4 hour plus!) tours of Fort Lauderdale.
---
Have a small group? This is the best way to go when you want to party with a few friends on the ICW. Perfect for groups that want to make friends.
Get your friends together for a private tour, and enjoy a cruise all to yourselves!
Private Party Boat Cruise
Our classic boat tour! Head to the sandbar, swim & more!
Guaranteed To Be The Most Fun Fort Lauderdale Booze Cruise
---
Our booze cruises are a great way to see the gorgeous sights and sounds of Fort Lauderdale from the water. The cycleboat cruise can be powered by pedaling or by our gas engine. Pedaling is optional, it's totally up to you.
Our tours are all BYOB. We make a bar stops along the way, so there is no shortage of booze available. The boat comes equipped with bluetooth sound system, so we can listen to whatever music floats your boat!
Whether you're celebrating a special event or just on vacation, we're here to make sure you have a great time! It's our duty!
Check out our public Fort Lauderdale party boat tours as well as our Fort Lauderdale private boat tours.
---
PER PERSON
*Groups smaller than 6 are paired with other groups, unless you book a private tour.
---
PER BOAT
*Fits up to 16 passengers. View our classic party boat pricing here.
You bring the drinks, we bring the party! Our Fort Lauderdale booze cruise tours are designed for one thing…FUN! Our entire crew is focused on that one thing - making sure you have the most fun while partying in Fort Lauderdale!
Our party boat tours can be customized for your needs. Think of something that is not listed? Let us know, and we accommodate your wishes in any way possible. We can customize your tour times. We can pick up your group at a specific location. We can provide decorations, and more.
WHAT PEOPLE ARE SAYING...
---
New
Damn good party! Brandon and Seth were awesome! They know everything about Ft. Myers Beach, they know how to throw a hell of a good party, and know exactly what bars to take the tours to! I recommend them to anyone looking to have a damn good time on a boat! Bringing your own beers and wine was awesome and made such a good party. They also bought us shots at the bar!!
Mindy
Our group was out on Friday, March 2nd, 2018 at 3:30. Our Captain and Seth were Fabulous!! Loved the cruise! Highly recommend!!
Patricia P.
It was absolutely fantastic! Captain John and first mate / DJ Seth were so much fun! We even had the opportunity to see dolphins on our trip. We will definitely do this again.
Paula S.
We had a group of 7 people. It was one of the most fun things we have done in FMB! Definitely recommend it!! The crew, music and stops were top notch! We even saw dolphins! We will 100% do this again and recommend to our friends/family!
Hilary P.
From the booking process to the entire cruise, everyone was very helpful. We booked the entire boat and had a blast. Thanks again and will definitely recommend this to others.
Jon K.
We had a great time with James and T.J.! They were very professional and fun! We had a blast and went to several bars on our bachelorette party! We would highly recommend this and plan to go back again in the future.
Lauren R.
We had such an amazing time for my friends bachelorette party! They made the whole experience a blast.
Alexis W.
We had a great time on the cycle boat!! The crew was extremely patient and courteous. The two bars we stopped at were ready for us, serving our cocktails quickly and effortlessly. Thanks again Lagerhead Cycleboats for a great time on the water in Ft. Myers!
Ivy H.
This tops all other excursions at the Fort Myers Beach area. We met new friends and everyone had a blast. This will catch on very quickly so if you haven't already done this, make your reservation now!
Debra S.
Big Fun! We chartered the Cycleboat for a group of 13. Captain Steve and Harmony are a great crew, and were tolerant of our shenanigans. Thanks for a fun night!
Mari T.
FORT LAUDERDALE BAR / RESTAURANT STOPS
---
Boathouse At The Riverside
---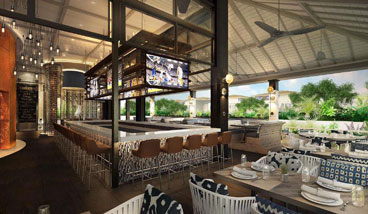 Our main pick up and drop off location! Great food and drinks with an awesome water view.
Learn more.
---
---
A classic pirate bar located right on the new river. Great seafood and drink specials!
Learn more.
---
Like great food and a relaxed atmosphere? Then you will love Coconuts!
Learn more.
---
If you like seafood then this is for you. Oh and it has one of the best view of the Intercoastal! More information here.
Hilton Fort Lauderdale Marina
---
A great tiki bar located at the Hilton along the Intercoastal! Staying at the hotel? Let us know and we will pick you up. Learn more.
Ready to book our Fort Lauderdale Party Boat?
Let's get this party started. Check our available dates and times below…